POS Systems Perth for Hospitality. 
Get Idealpos Software
Call the Perth support team for the ideal point of sales system and solution for any Perth business or service in the retail or hospitality industry.
The
POS Systems Perth
and MCR Cash register support team are the point of sales systems and software experts you have been searching for.  We can assist with advising and implementing a POS solution with all the features and capabilities your retail business, shop, sports club or restaurant needs.
Our POS Solutions such as Idealpos come with a worldwide network of resellers and support.  For example, Idealpos owns one of the largest industry support networks in the retail and hospitality sectors. To find out more about the latest Idealpos 8 or others POS software solutions available, get in touch with our knowledgeable team on (08) 9240 2700 today.
At MCR in Perth, we're dedicated to providing small and large businesses with a fully integrated point of sale solution. From hardware including the POS tablet terminal and cash drawer, through to configuration. Discover our affordable solutions below. Note Please check our Prices on our main website at cashregister.com.au as these prices are subject to change.
Budget System
FROM $2299+ GST
Plus $120 +GST per month
Installation and training included*
Annual or Perpetual Licenses Available
4 hours Installation / configuration included*
Ongoing support based on Annual Support
Package or Hourly Rate
Typical Hardware includes:
10″ Tablet
Docket Printer with Consumables
EFTPOS Integration via USB and Smartpay
Standard System
FROM $5899+ GST
Installation and training included*
Annual or Monthly Licenses Available
12 hours Installation / configuration included*
included*
Ongoing support based on Annual Support Package
or Hourly Rate
Typical Hardware can include
Dual Screen POS Terminal
Docket Printer, Kitchen Printer, Label Printer
EFTPOS Integration via USB and Smartpay
A POS Solution for Every Industry
Regardless of how big or how small your business is, MCR has the POS solution for you.
When it comes to running a business In Perth or anywhere around the world, it's essential that your point of sales system is the best it can be. Idealpos is software that is easy for anyone to use making it the perfect point of sale system for small and large businesses in a wide variety of industries. 
 MCR in Perth has been a leading supplier and partner of Idealpos for over 25 years. The ease of which Idealpos allows you to customise your point of sales to suit your business's needs is what separates us from the competition. Through offering optional modules, our point of sale system allows your business to have access to all the features it needs, without wasting your budget on the ones that you do not need. MCR in Perth can also provide easy conversion from other POS systems. To find out more about our point of sale systems and hardware including POS terminals and cash drawers, get in touch with our Perth team on (08) 9240 2700 today
Some of the hospitality functionality for this POS system includes:
Some of the retail functionality includes:
Contact MCR Cash Register POS Systems Perth located in Balcatta, Perth Western Australia.
Call: 08 9240 2700
Email: admin@cashregister.com.au
Visit Us: 224 Balcatta Road, Balcatta, Perth WA. 6021
Head to POS Systems Perth Solutions Provider MCR Cash Register
Why Call MCR Cash Register for Your Perth and Western Australian POS Support and Systems
POS Solutions
With over 30 years of installing and support POS solutions you can be confident we have robust reliable solutions for you
POS Hardware
We source, supply and install quality long lasting hardware that reduces your total cost of ownership
POS installation
Our POS installation technicians travel across WA to get you properly setup and to resolve any POS issues that may arise in the future.
POS Support
Fast phone support for any POS questions and operational issues is part of the package.
POS Recommendations
Our experience over thousands of installations can inform you of what you need to consider for your business
POS Systems
We have a select number of POS systems suited for startup environments to multi site operations.
POS Accessories
Get your POS accessories from paper to scanners to screens efficiently delivered to you
POS Scanner
Get robust POS Scanning technology to work in with your POS System. Ask us what is best.
POS Prices
Our competitive prices and quality hardware, software and support means your total cost of ownership will be less with us.
POS Setup
Don't be left in the dark by others. Our POS setup technicians will have you up and running in no time with reliable support always on hand.
Multi Outlet POS
Call the experts in growing business POS systems with multi site scalable POS Systems to be added as your locations grow,
Cloud based POS
Talks to us about the advantages and disadvantages of cloud based POS systems and how to mitigate the risks.
Integrated POS
Get your POS System with integrated inventory management, accounts and all aspects of business management. We can explain what you need now and what you will need in the future.
Inventory Management POS
Our stock and inventory management expertise across POS software solutions is second to none. Speak to us to find out how easy it is.
POS Comparisons
Find out which POS system will be best suited to you by getting quality POS System comparisons.
POS Advice
Its very rare for us not to have come across a similar POS issue that you have. Our POS advice will save you money, time and headaches.
POS for restaurants
POS for sporting clubs
POS for bars
POS for retail
POS for Mobile Business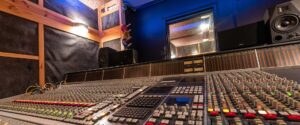 POS Systems Perth recently announced they have quoted out POS systems to local recording studios in the Perth area. One of POS Systems' most recent
Read More »